The following are my very favorite and/or iconic Austin restaurants and eateries that are within two miles of the convention hotel. Scroll to the bottom of the list for city dining guides by professional food writers. A much more extensive list of every good restaurant around central Austin (that I know about) can be found on the Map page.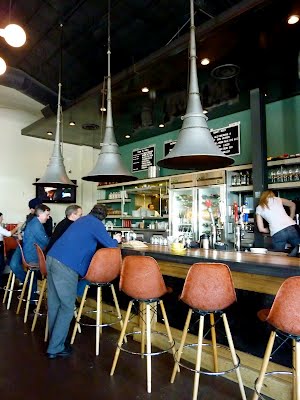 24 Diner
always open
Chef-inspired comfort food in an upscale-diner setting. Ingredients are sourced from local farms whenever possible, and the food is really good- there's something for everyone here. If you're a Top Chef fan, you might have seen the lovable chef Andrew Curren on season 9. Great breakfast fare, salads, chicken and waffles, and milkshakes. This place has raised its prices recently- if you're looking for a cheaper 24-hour diner, check out the info on the glorious Magnolia Cafe below.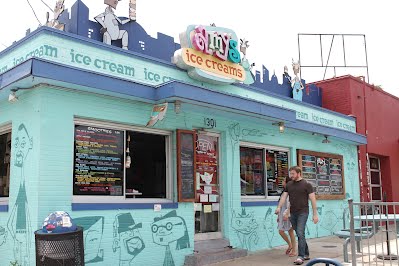 Amy's Ice Cream
11:30am - 11:00pm (Sun-Thurs), 11:30am -12am (Fri-Sat)
Austin's original badass ice cream shop. Innovative flavors, hipster staff. They will throw a ball of ice cream at you if you're game!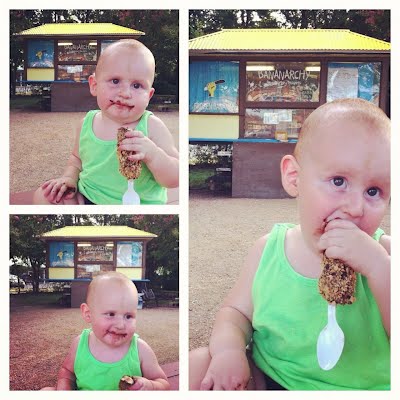 Bananarchy
12-10 (Mon-Thurs), 12-12 (Fri-Sat)
An Arrested Development-inspired frozen banana stand!!! Reason enough to visit IMHO, but if you need convincing: 1) these are mighty delicious frozen bananas with tons of customizations (my fave is chocolate and peanut butter-swirled dip with toffee bits!). 2) they sell THE GOB! from the menu: "A celebration of everything revolutionary, irreverent, Arrested Development-al, and excessive. Two whole bananas, stuck together, double-dipped in shining chocolate glory, with extra nuts. This banana will laugh back at you if you can't finish it." 3) Henry likes it.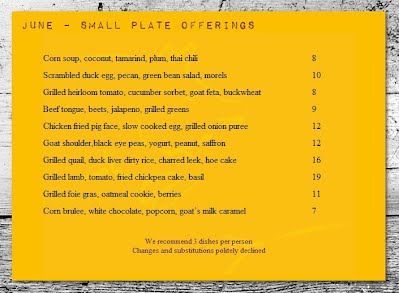 Barley Swine
6-11 (Mon-Fri), 5-11 (Sat)
Four words: Chicken fried pig face. I'd be hard-pressed to come up with something more awesome-sounding than that. This is a seriously fun restaurant for adventurous eaters. Get there right when it opens or a little before. The tables are communal, which I think is fun because you get to judge your tablemates (kidding!), but I know some people aren't as into this concept. This is easily one of my top five favorite Austin restaurants.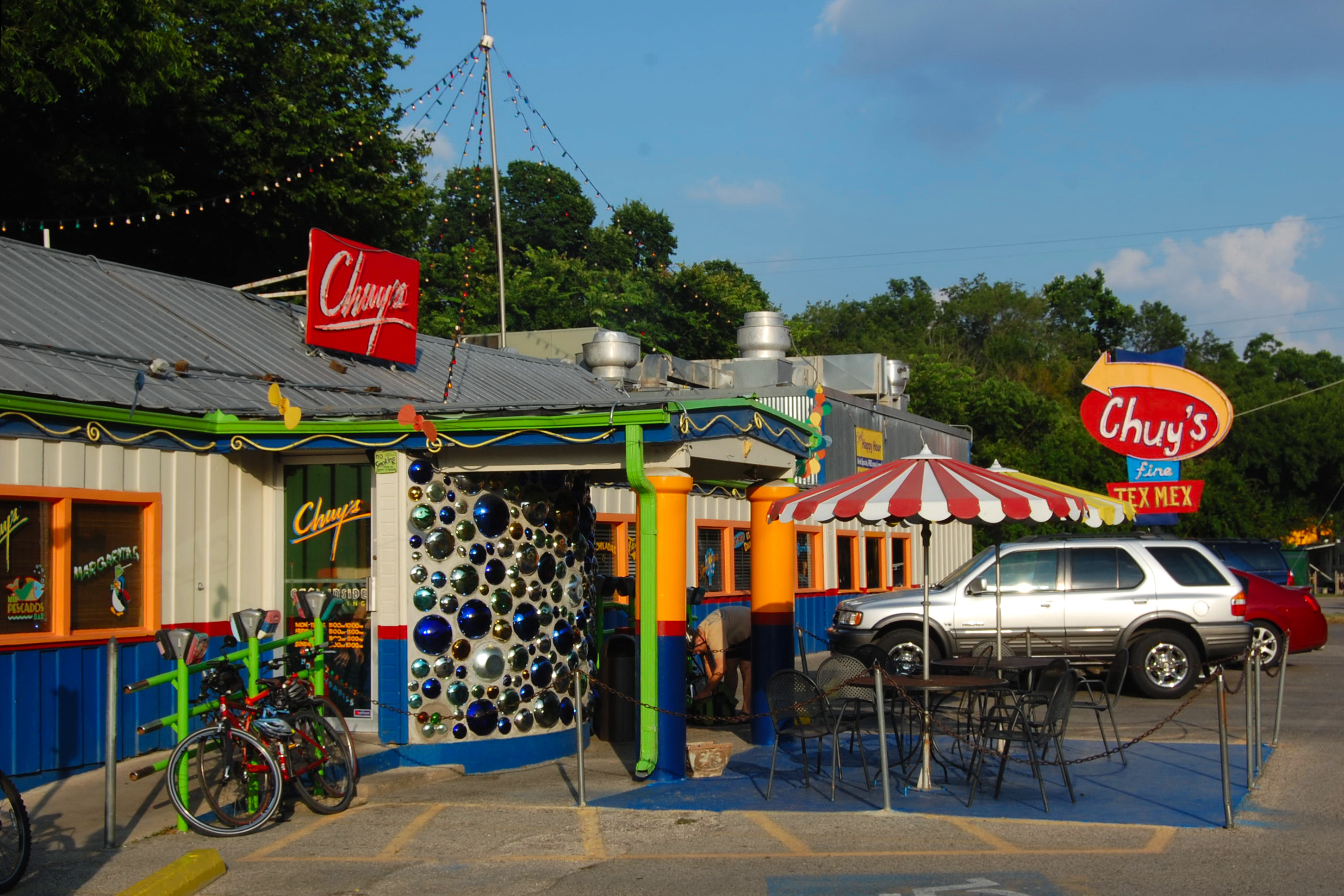 Chuy's
11am-10pm (Sun-Thurs), 11am-11pm (Fri-Sat)
This is the quintessential spot for Austin Tex-Mex and perfect post-swim fare. It's good, cheap, and really filling, and the restaurant and staff are fun. I'm a sucker for the chuychanga with deluxe tomatillo sauce. If you've never had sopapillas, you should try them here. Ask for the unadvertised "Creamy Jalapeno" dip with your chips. Chuy's has been expanding its empire into a quasi-national chain, but this is the original location and maintains a pretty authentically Austin feel.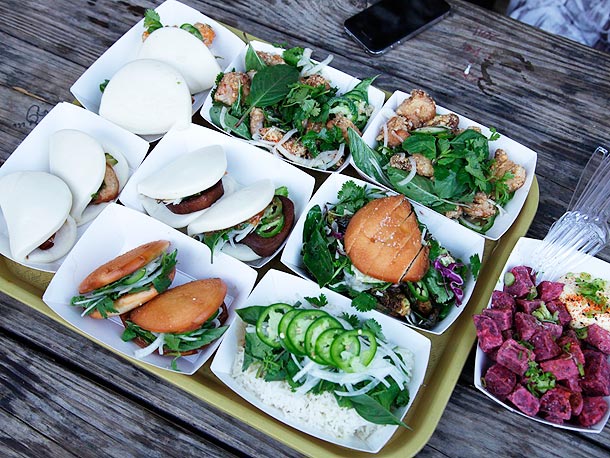 East Side King
5pm-1:45am every day
Paul Qui's (Top Chef, season 9 winner) food trucks are some of the most fun and innovative in Austin. The directions above are to his first location, at the Liberty Bar on east 6th street (no one under 21 allowed in), but he's got a spot on the UT campus (Hole in the Wall) and a family-friendly food truck spot too (The Grackle). Try the pork belly buns and the brussels sprouts!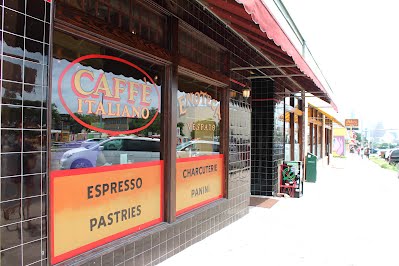 Enoteca Vespaio
11-10 (Mon-Sat), 10-3pm (Sun)
Austin isn't known for great Italian food, but Enoteca gets it just right. Homemade pastas, delicious panini and a huge selection of homemade antipasti and desserts. I love the carbonara and Bonus is a huge fan of the meatball panino. They also have a fantastic Sunday brunch.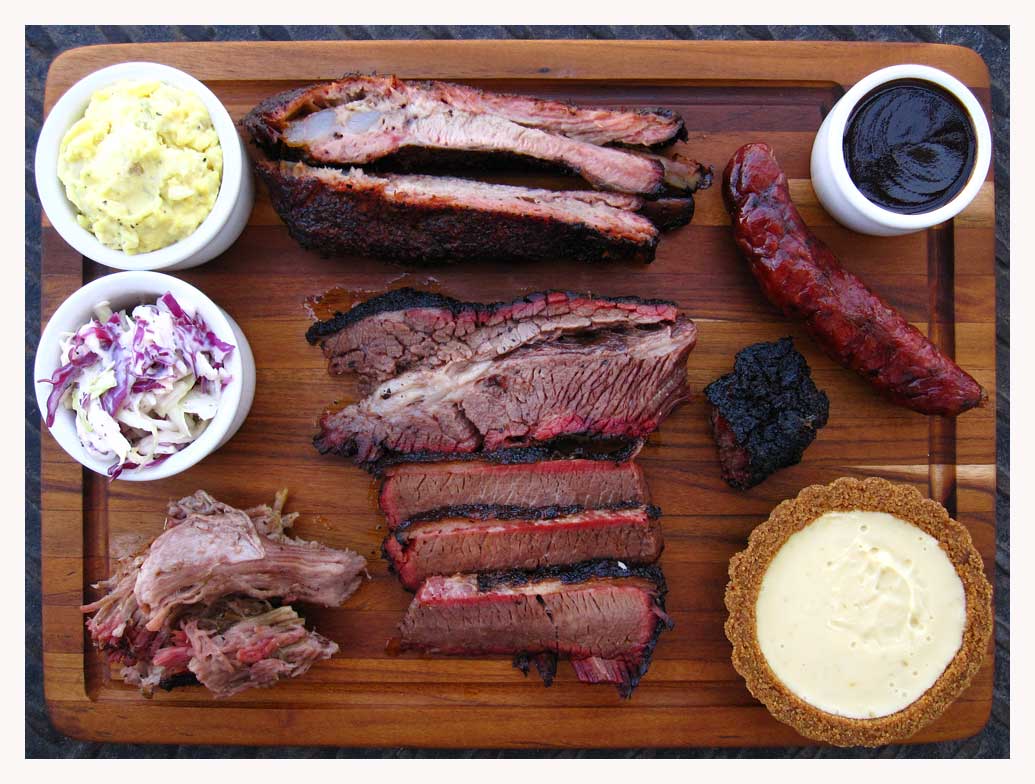 Franklin Barbecue
11am-sold out (just open for lunch) (Tues-Sun)
It is my opinion, and many others', that this is the best barbecue available in the central-Texas region, and that is saying an awful lot. Until a few years ago, you'd have to drive 30 miles east to the town of Lockhart for great barbecue- now it's available on 11th street. But the word is out about Franklin- if you want to try it you'll need to get in line as early as you can manage to claim a spot under the awning. Bring some puzzles! Get there at 9am and wait for the 11am opening, and then gorge yourself on the finest barbecue you're ever going to eat. Everything is great, but the brisket is legendary- don't miss it.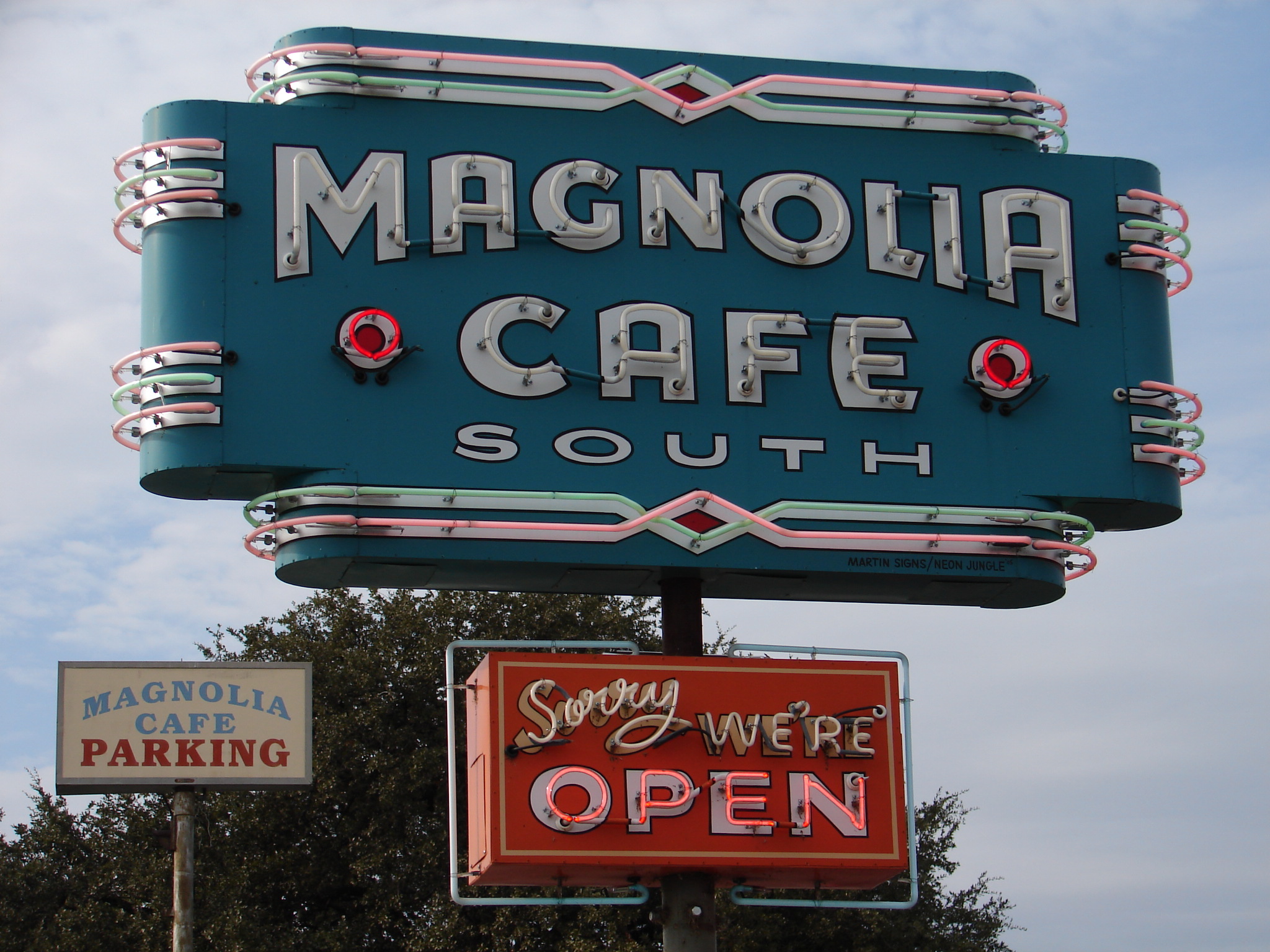 Magnolia Cafe
always open
This eclectically-Austin diner is open 24 hours a day, is super cheap, and has something for everyone. They are famous for their gigantic and wonderful gingerbread pancakes, but if that's not your style there's a wide range of other tempting options. Waits can be long here, especially for weekend breakfasts, but if you're looking for a cheap, late-night meal it doesn't get any better than this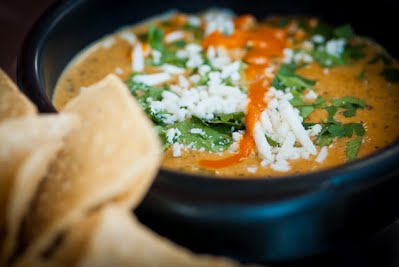 Torchy's Tacos
7-10 (Mon-Thurs), 7-11 (Fri), 8-11 (Sat), 8-10 (Sun)
If you love queso, this place is a must stop- it doesn't get any better than this. If you don't love queso, this is a must stop, because I swear, I swear, you will love Torchy's queso. Impossibly creamy, flecked with roasted green chiles, topped with guacamole, shredded cotija cheese, cilantro, and diablo sauce- it''s an iconic bite of Austin. I like the tacos a great deal, too. My favorite is the Green Chile Pork. Bonus loves the Trailer Park, Trashy-style- essentially fried chicken and queso in a flour

tortilla. How can you go wrong?
Photo by Ben of chickenfriedeverything.com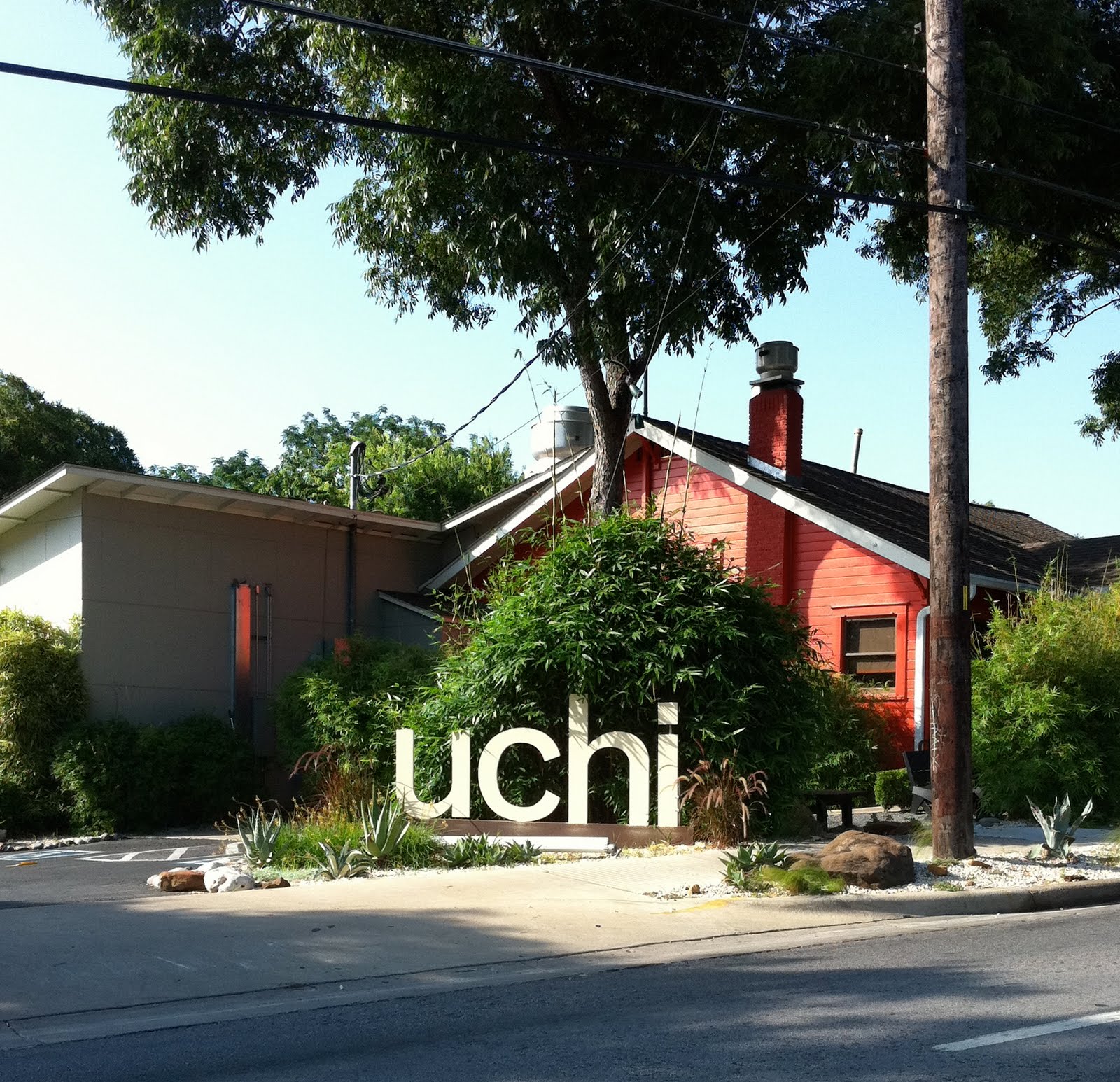 Uchi
5pm-10pm (Sun-Thur), 5pm-11pm (Fri-Sat)
This is one of Austin's very best restaurants, and my favorite place to eat hands down. It's Austin-fusion style sushi, beautifully presented by a world class team. It's definitely fine dining, but if you're a sushi lover, it's a must stop. The prices are pretty much in line with other sushi prices and the quality is really high. The zero sen roll is my favorite makimono ($12), the machi cure ($18) and crudo ($12) are my favorite cool tastings, and the bacon steakie ($18) is my favorite hot tasting.
Looking for Something Specific?
Outside Opinions!
helpful articles about places to eat around austin