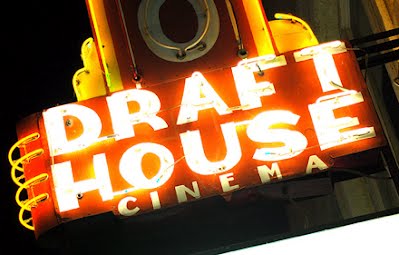 A must-visit for movie fans or people who like awesome things. It's great to be able to eat good food and drink good drinks during a movie, but there are so many other things that make the Alamo exceptional: hilarious clips related to your movie are shown before the previews instead of the 30 minutes of commercials you see in traditional theatres, quote-alongs, sing-alongs, movies presented in "Hecklevision" where your surly texts appear on the screen, and my favorite- Master Pancake! Accolades include #1 Theater in America (from Entertainment Weekly) and Coolest Movie Theater in the World (from Wired.com). Check it out!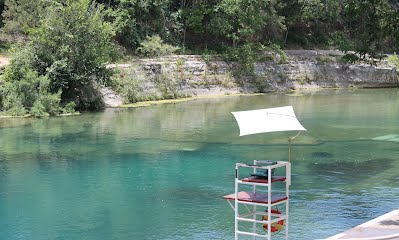 Barton Springs
This enormous spring-fed pool stays a chilly 68 degrees year-round, making it a fixture of Austin summers. Lounge on the banks of the springs under a big tree, watch some hippies in a drum circle, and then dive in when you get hot. It's $3 to get into the main pool, but you can pocket that money by walking down the trail a bit further to get to the free side. Dogs are allowed on the free side, so if that's your thing, lucky you!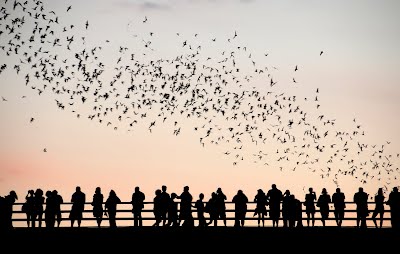 Bats at the Ann Richards Bridge
A spectacular sight happens nightly at dusk, just a few steps from the hotel. If you walk to the Ann Richards, aka Congress Ave bridge, or the observation deck at the Austin American Statesman, you will be able to watch the colony of 1.5 million Mexican free-tail bats fly out from their roosts under the bridge in search of food. July is an especially great time to view the bats, because the colony will be flush with new babies, learning to hunt for the first time.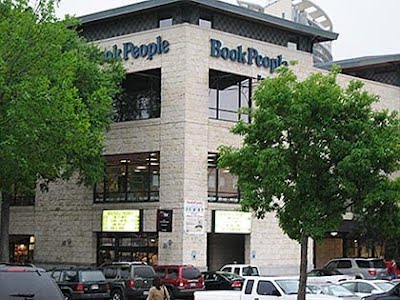 Book People
From their website: "BookPeople has been Texas' leading independent bookstore since 1970. Located in the heart of downtown, BookPeople has been voted best bookstore in Austin for over 15 years. The rest of the country has caught on too; BookPeople was voted Bookstore of the Year by Publisher's Weekly in 2011. With visits from some of the most interesting and important authors of the past 35 years, as well as by Former Presidents Jimmy Carter and Bill Clinton, BookPeople is the destination bookstore in Texas."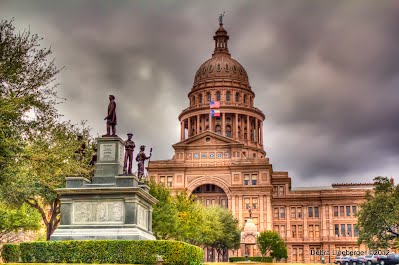 Capitol Building
The capitol building is located in the center of downtown Austin, and is a really fun stop for fans of history, architecture, and/or eclectic sculptures. The grounds are one of the only places you'll find expanses of green grass in July, and there are tons of huge old oak trees to lounge under. The rotunda, portraits, and air conditioning make the inside pretty great too.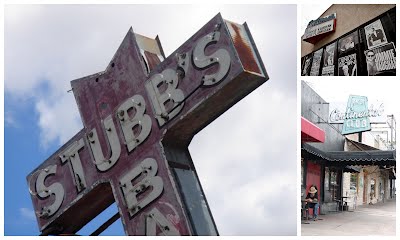 Live Music
Austin has dubbed itself the "Live Music Capital of the World", and with good cause. Check out the links above to see the dozens of venues around town and who's playing on any given day. The hotel is really close to Threadgills (0.2 miles) where you can eat a pretty good chicken fried steak while you listen, and the Continental Club (0.7 miles) where you can hear some fantastic local and national talent.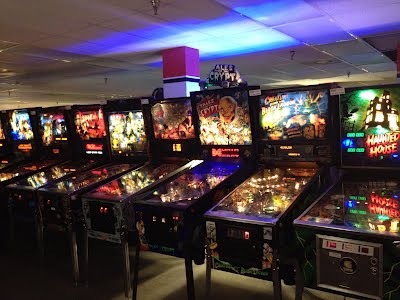 Pinballz Arcade
12-11 (Mon-Thurs), 12-1 (Fri-Sat), 12-10 (Sun)
Over 100 pinball machines including the top 30 rated pins of all time. It's also BYOB. From the website: "Our pinball machine selection is a unique experience unmatched anywhere in the country. Or come play our Dancing, Driving, Shooting, Basketball, Air Hockey, Skeeball, Classic and New Video Arcade Games and Instant Prize and Ticket Redemption games with the coolest prizes in town! Games for all ages!"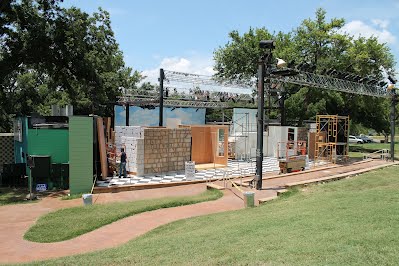 Zilker Park Performances
Located right next to Barton Springs Pool, Zilker Hillside Theatre is a popular venue for free shows on hot summer nights. Go early, lay down a blanket and bring wine and a picnic, and then wait for the sun to set and the show to start. In July, you'll be able to see that year's musical (this summer's show is The Sound of Music) Thursdays-Sundays at 8:30. And every Wednesday, in another corner of the park, you can catch a great free blues show through KGSR's Blues on the Green.
Day Trip Ideas
Other Stuff